Practice Areas
Manchester Lawyer Protecting the Rights of Accident Victims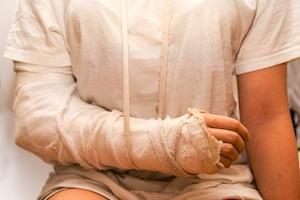 Personal injury claims and lawsuits may arise when a person is hurt because someone else acted carelessly or recklessly. For over 25 years, Attorney M. Jeanne Trott has compassionately assisted victims of car accidents, medical malpractice, and other preventable events in Manchester and the surrounding area. We approach each claim with the detailed attention that our clients deserve. They benefit from Ms. Trott's years of professional experience as a nurse in acute care hospitals specializing in trauma, cardiac, and cancer nursing. Her medical background strengthens her understanding of accident-related harm, helping to guide her diligent advocacy on behalf of those harmed.
Free Consultation – Discuss Your Personal Injury Case With Attorney M. Jeanne Trott
The immediate period following a personal injury is often very traumatic and stressful. Frequently, it is necessary to preserve evidence and take immediate action to preserve your legal rights. During your free consultation, you will speak directly with Attorney M. Jeanne Trott regarding your claim. Contact us at 603-624-7500 to discuss your claim and arrange a free consultation.
Bringing a Negligence Claim to Pursue Compensation
Personal injury claims and lawsuits are wide-ranging in how they are caused and the type of harm that results. However, they are often brought under the same legal theory of negligence, which is generally a failure to act with reasonable care. Determining what is reasonable tends to depend on the details of the particular situation. For example, driving the speed limit would be considered reasonable in the majority of circumstances. But it may be negligent to drive the maximum speed limit during a blizzard when visibility is reduced.
To bring a lawsuit alleging that someone was negligent, the victim must first show that the other person or entity owed him or her a duty of care. Next, this duty must have been breached, or violated. The victim also must show that by breaching the duty of care, this person caused the accident in which he or she was hurt. There must be quantifiable damages incurred because of the negligent behavior.
For example, in a lawsuit seeking compensation for injuries from a car accident, a victim might prove a defendant driver's breach by presenting evidence that the driver failed to stop at a stop sign. Under New Hampshire law, a defendant's breach must be a substantial factor in a car accident, meaning that it would not have occurred if the defendant had shown reasonable care.
There are certain types of claims in which the standard of care may be tailored to the profession of the defendant. In medical malpractice cases, for instance, expert testimony is usually needed to establish the appropriate degree of care that a defendant should have used, judging by the standards for a physician in that specialty and geographic area.
New Hampshire maintains a modified comparative fault rule when determining who was at fault for an accident. If the victim is shown to be at greater fault than the defendant driver, they are not allowed to recover compensation for their injuries. However, victims who are partly at fault but less at fault than the defendant may be able to seek a damages award that is proportionate to the defendant's responsibility.
Compensation for personal injury claims may include both objective costs, like medical bills, and subjective losses such as pain and suffering. To protect your right to compensation after an accident, it is important to document injuries, since this helps to demonstrate that the harm resulted from the incident.
Most personal injury lawsuits require that a victim file a legal claim seeking a remedy within a certain time frame. This is known as the statute of limitations. Courts will not typically hear cases filed after the statute of limitations has expired.
Discuss Your Injury Claim With a New Hampshire Attorney
Personal injury lawsuits require a careful analysis of the facts and circumstances surrounding the incident. Lawyer M. Jeanne Trott can help New Hampshire residents seek compensation after an incident of medical malpractice, a motor vehicle collision, or another preventable accident. Ms. Trott assists individuals throughout Hillsborough, Rockingham, and Merrimack Counties, among other areas of the state. Contact our office today at (603) 624-7500 or complete our online form to set up a free consultation.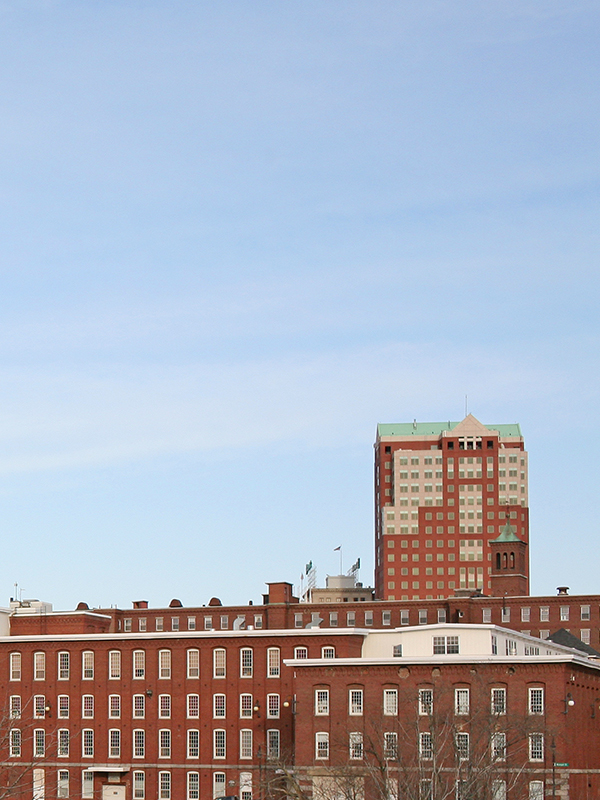 Contact Us

We're Here to Help You

Fill out the form or call us at (603) 624-7500 to schedule your free consultation.